"Responding to domestic violence in the medical sector: Some lessons learned from the needs assessments conducted by the VIPROM partners."
Aim of the VIPROM project is to develop and implement training curricula specifically tailored to the needs of the medical sector to improve the support for victims of domestic violence (DV) in adequate and responsive ways. The project aims thus to design a curriculum for medical professionals on DV and to deliver a train-the-trainer programme to ensure an organisationally embedded knowledge transfer by taking into account the local needs of the various medical stakeholders the project focuses on, including: physicians, nurses, midwives, medical students (plus additional groups per country).
NEEDS ASSESSMENT ANALAYSIS
The VIPROM partners (from Sweden, Italy, Germany, Greece and Austria) conducted a needs assessment analysis to better understand both, the country-specific needs of various medical professionals to identify overarching key elements required for professional victim protection in the medical sector. Although the level and availability of DV training (and knowledge respectively) inevitably varies between partner countries and professionals, it became clear that there are overarching issues that need to be considered when developing and delivering DV trainings.
A comparison of the individual needs assessments from the partner countries identified the following key aspects that needs to be trained when implementing DV trainings:
Expertise and awareness of domestic violence in the medical community across five EU countries.
Procedures and practices of identifying, engaging, supporting and referring victims of DV.
Trauma-informed communication with victims of DV
Cross-national challenges and needs of healthcare professionals in dealing with victims of DV.
Sustainable implementation of DV-trainings in medical education.
It was also highlighted that medical professionals should not only receive theoretical information about DV, but should especially learn practical skills on how to recognise, respond to, communicate with victims/survivors, support and document cases of DV. This refers in particular to the training and development of good communication skills in such delicate situations. Training should be interactive and multidisciplinary, so that medical professionals recognise themselves and their field as important actors in the (health) prevention of DV. Consequently, when developing and tailoring training modules for different medical and health professionals, it is critical to consider the specifics of each stakeholder group.
Another important finding has been that it is of utmost importance that medical professionals understand the complexity of DV, its dynamics, and various forms. Therefore, trainings must cover a broader spectrum when it comes to potential victims of DV, because there is no 'typical victim'. Forms of DV are entangled with multiple and intersecting power dynamics in which aspects such as legal status, disability, income, or age can play a decisive role.
Institutional support was voiced as a further important need by various medical stakeholders. It has been found that the greatest challenge is to effectively use resources and guidelines (if available) and to ensure that healthcare providers actively engage with these resources, especially in light of their notorious lack of time and a high workload. Clear procedures and guidance (e.g. protocols) are therefore crucial prerequisites for implementing DV training into existing medical curricula.
Finally, it is necessary to increase the sensitivity and expertise of all healthcare professionals to prevent further victimisation of diverse patients with DV experiences. Therefore, they need to be trained in the sensitive treatment of different groups of victims in the context of DV and the potential of re-victimisation.
In a nutshell:
The needs assessments in partner countries have revealed that improving the expertise and awareness of medical professionals in dealing with DV is critical to providing adequate care and responsive ways for treating the various victims of DV. Training of medical professionals should be interactive and multidisciplinary, focusing on practical skills such as: communication. The development and provision of clear procedures and guidance for medical professionals have been shown to be crucial for implementing DV training sustainably into (existing) medical curricula.
MORE INFORMATION ON DOMESTIC VIOLENCE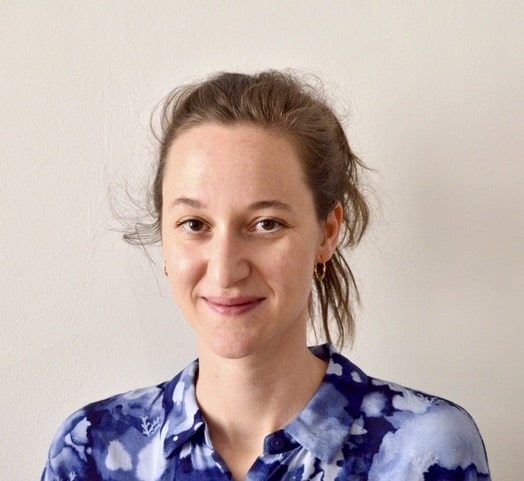 Michaela Scheriau, MA, works as a social scientist at VICESSE (Vienna Centre for Societal Security) and is involved in the VIPROM project amongst others. She holds a Master's degree in Sociology and is currently finishing her PhD in Science and Technology Studies at the University of Vienna. Her PhD project focuses on bioethical decision-making in assisted reproductive medicine. In the VIPROM project, she is mainly responsible for work package 2: "Needs Assessment for Sustainable Organisational Change".